Diwali and how to celebrate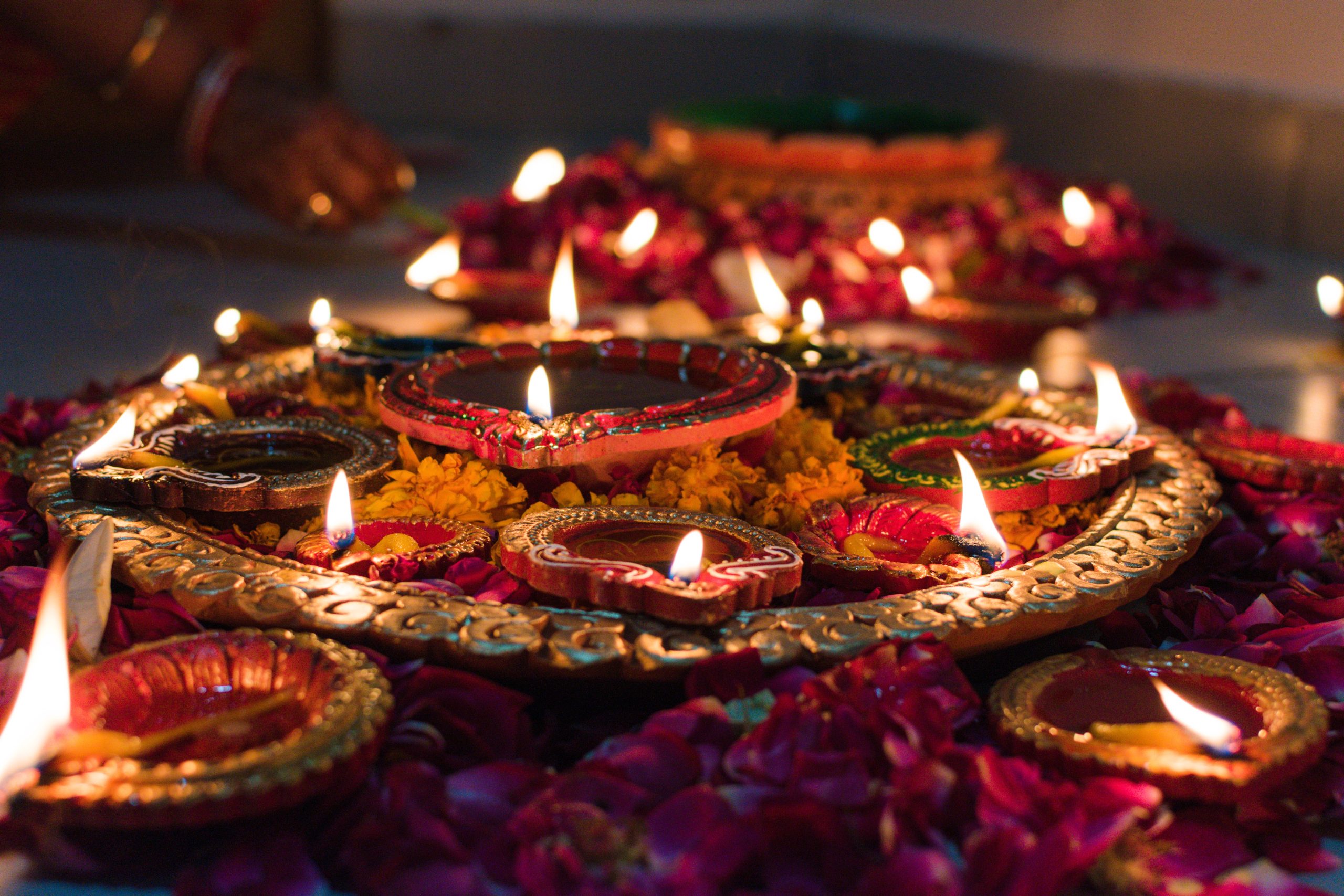 Diwali, the Festival of Lights, is one of the most celebrated and cherished festivals in India and among Indian communities worldwide. It's a time of vibrant traditions, joyous festivities, and deep cultural significance. We've curated a list of 6 ways you can celebrate Diwali.
Cleaning and decorating – Diwali preparations often begin with thorough cleaning and decluttering of homes. (This practice symbolises the removal of negativity and the welcoming of positivity). As part of the cleaning, homes are decorated with colourful rangoli (patterns made from coloured powders, rice, or flower petals), oil lamps (diyas), candles and colourful lights.
Dress in traditional attire – wearing new clothes, especially traditional Indian attire, is a common practice during Diwali and the colourful and vibrant clothing just to this festive spirit.
Light up your home – lighting plays a central role in Diwali celebrations, so get involved and decorate your home with oil lamps, candles or electric lights.  You could also place diyas at the entrance, windows and around the house to create a warm and welcoming atmosphere.
Exchange gifts and sweets – exchanging gifts is a cherished tradition during Diwali; families and friends exchange sweets, dry fruits and thoughtful presents to express love and good wishes.
Offer prayer and perform Puja – one of the most significant aspects of Diwali is the religious and spiritual observance. Families gather for prayers and puja (ritual worship) to invoke the blessings of deities.
Feasting – Diwali is a time for culinary delights! Families prepare a wide array of traditional dishes and invite their friends and relatives over for a grand feast.